Congratulations! You are officially engaged and are about to start planning your wedding with your other half. But first, there is just the tiny detail of who to send wedding invitations to. Maybe not a tiny detail come to think of it, as it is a pretty big decision for your big day, so it is definitely important that you take the time to think things through and decide who you are putting on the wedding guest list and if it is the right choice.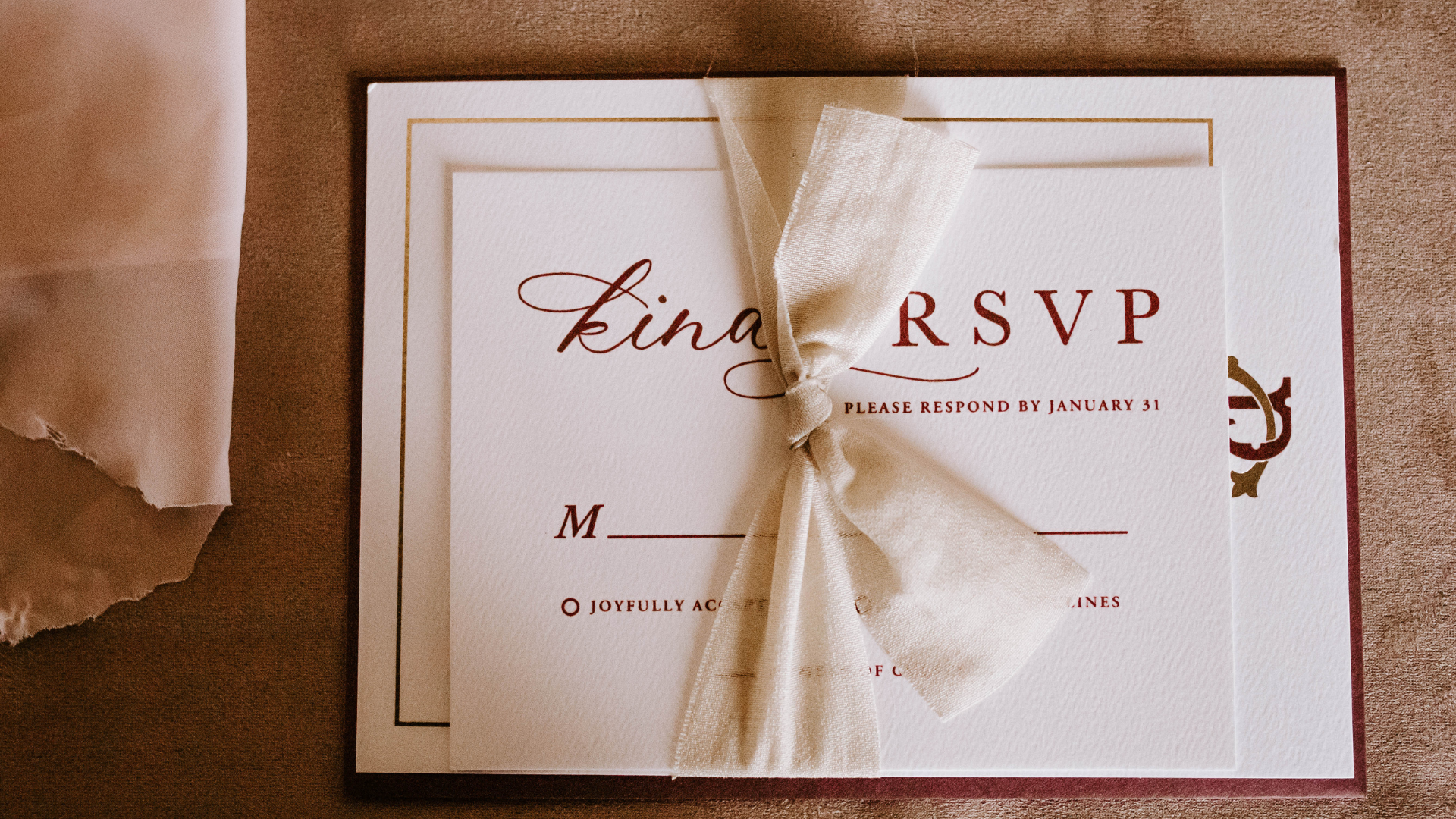 What sort of wedding day do you want?
Putting aside how many guests you want for a moment, you need to decide on exactly what wedding you are dreaming of having, whether you want to get married in a dreamy Wedding Venue West Sussex, with a fairytale kind of dress or in simple attire in a venue right next to your own home. Then figure out if you can pull it off in your time frame and budget.
Seasons
The time of year you get married is an important part to consider and discuss. Some people are set on a specific season for when they get married, but they can change their minds in an instant with a little thought into what each season offers.
Summer
The beauty and warmth of summer is intoxicating for brides, they can be surrounded by fresh flowers, great weather, and stunning surroundings, it is no wonder that it is a wedding day favourite. Not only that, but summertime is when people book annual leave and kids are out of school so attending a wedding is easier! However, it is not all sunshine and roses, the heat can be harsh and it can be hard to calm wedding guests who hate the weather.
If you want to host the wedding ceremony or wedding party outside then you are going to contend with bugs like flies and wasps who want to fly around the food and get into your flowers which can be a nightmare. Summer is a beautiful time to get married, but is it the best time? Plus, the cost can be higher due to it being a high time for people to get married.
Spring
Not too hot, not too cold, just right for someone who loves a blossoming wedding. Spring brings with it new life, so the season would be the perfect time to get married. Not many people will vacation around the spring holidays so you may get a better turnout when you are thinking about how many people you should invite to your wedding.
However, the subject of weather does come up again, it may be a bit cooler than summer but it does have the potential to change at the drop of a hat – sunny until it's not! Do you have a venue to go into in case it rains, or maybe a tent? If you haven't planned for that, you could be a soggy bride.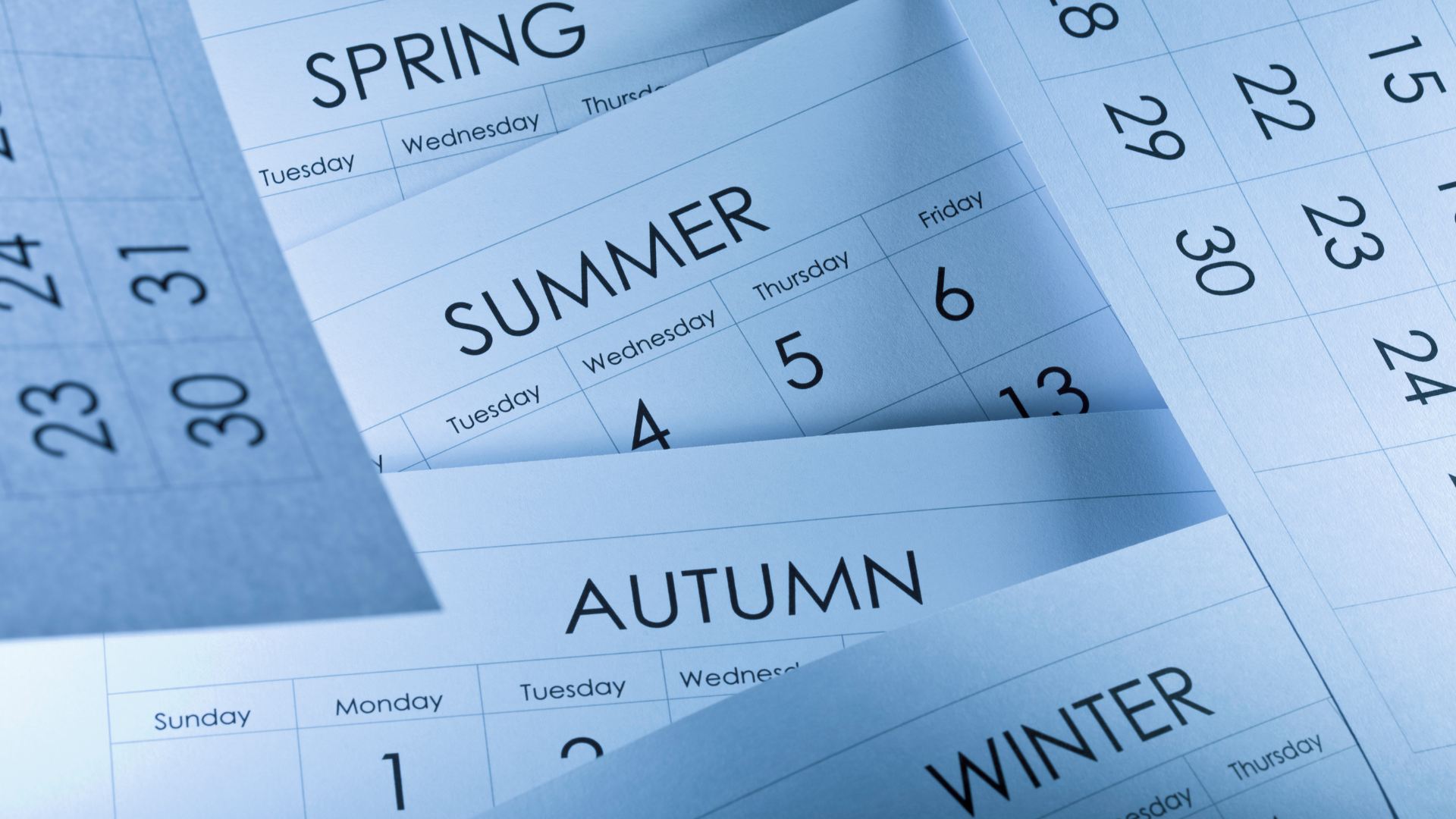 Autumn
The temperature may drop but the colours are out of this world. Fancy yourself a deep and rich coloured wedding with leaves falling and a chill in the air? Autumn is the season for you, especially as it brings a beautiful backdrop and a stronger chance of an inside wedding without you worrying if your wedding guests will be okay.
We do have a few cons on this front though. With it getting darker earlier, you may find a time limit in place for the wedding ceremony (if you want part of it outside) and light for the photos. If you are running behind it can be frustrating to contend with. It is also important to note that people may not be available to attend as school is back, workers may not have annual leave left and travel arrangements may be tougher to deal with.
Winter
Last but certainly not least is winter. Snowfall, a wedding dress with fur lining, a venue with a fireplace, warm drinks and comfy chairs, what more could a person want for their wedding? Winter is a picturesque time to get married and because it is not typically a high wedding season you could save money on your wedding venue and vendors.
Whilst the weather is loved by many, it can still bring harsh realities with it, heavy snow can disrupt a wedding, ice, rain, strong winds, etc., can put off guests, and even your closest friends and family may be side-eyeing you with this choice. But with any wedding comes tough decisions, so if your second cousins and extended family are not going to accept the invitations due to the season… that's on them (more hot cocoa for you!)
Location
The location just like the season is a big thing when deciding on who to invite to your wedding. When you are pondering the question "how many people should I invite to my wedding?" are you thinking that all of them will RSVP when you finally whittle it down? Because you may be surprised if they will even be able to come depending on where you are having it.
Destination wedding
You are shunning the home wedding and deciding that abroad is best, good for you, but will it be good for your potential wedding guest list? When you send out those wedding invites and have the location right there for them to see, do you imagine a resounding yes? You may be disappointed as finances are at play here.
Some may only have enough for one trip a year and they are spending that on their family, others may not have the funds to stretch that far, so you are going to need to put some feelers out amongst your family and close friends to see if they would be interested. If they are and you find that quite a few are happy to, then go ahead with your plan! If the responses are negative, then you may have to rethink or go anyway as it is your big day.
Whatever you decide on this front (with your wedding budget firmly in mind too), when you send save the dates to who you want to, you are going to need to deal with whatever comes next if a destination wedding is what you desire the most.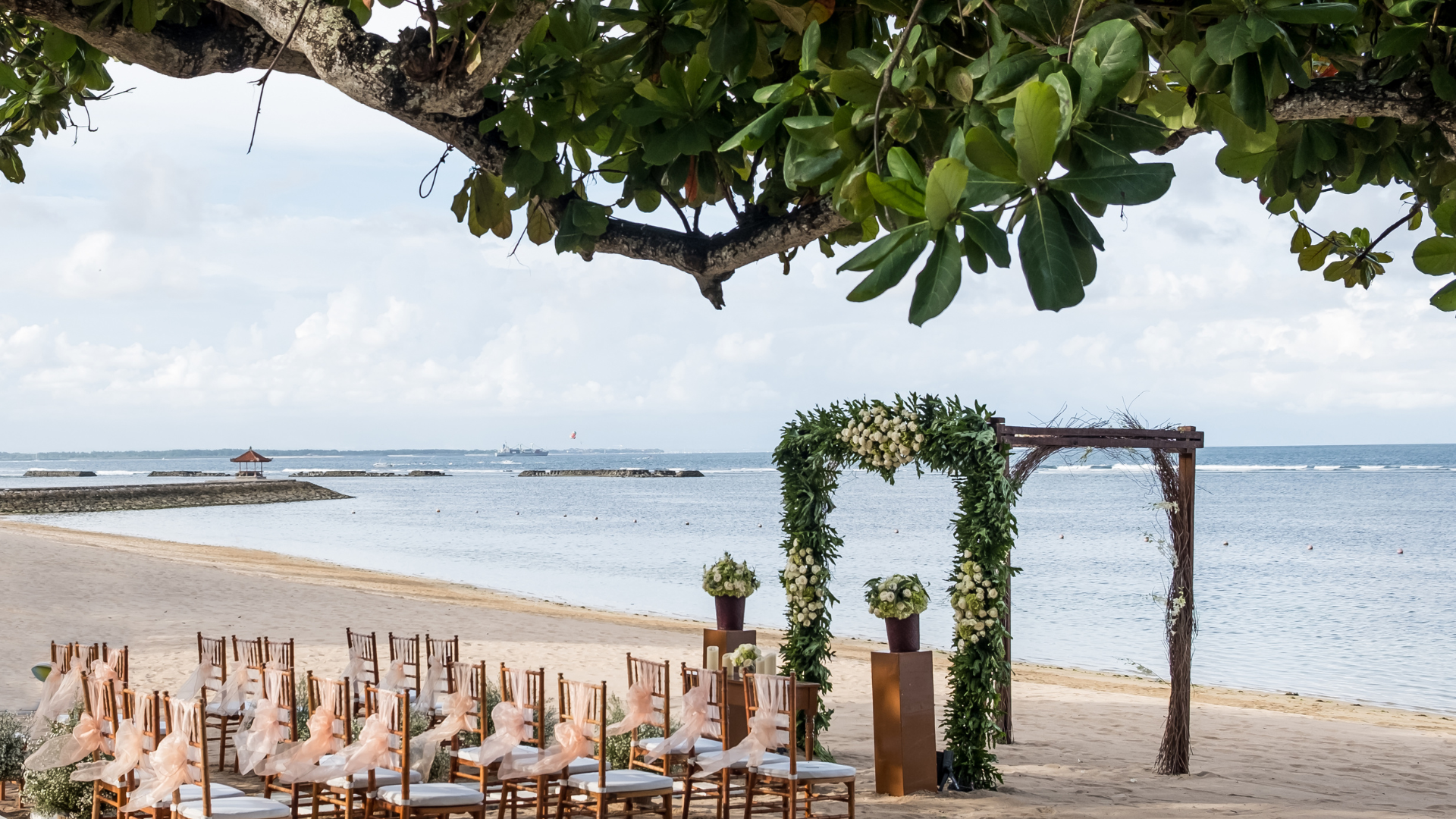 Local wedding
Spending your wedding day locally could be the next best thing to perfect in your eyes, maybe you do want a big wedding with a large guest list so the majority of your family and friends can attend. If this is the case then looking at local venues is your next port of call.
Once you have your wedding date squared away, you will need to see what venues are up for grabs in the season you want, on the day of the week you want, and at the time you want (exhausting). However, all you have to do is start, and the rest sorts itself out. The first step is always to search venues in your area by typing 'Wedding venues in Denver' or something along those lines into Google. Depending on what venue you get and when the wedding is, it may mean a bigger turnout with your guest list and the potential for a perfect wedding in your favourite area.
Take into account your wedding budget and just how many guests will potentially be attending and work from that rough list. It will also help the venue organisers to know who you may be having and how they can accommodate that effectively. If you want to use a wedding planner for this then that's your decision, but being hands-on during the planning process may suit you better.
Create the wedding guest list
The time has come, you have decided the season, the location, the date, and the day of the week. Now it is time to put pen to paper and create the guest list. To help keep you focused create two, an a list and a b list, this will help you determine who you want to invite and who you think you should invite (parents friends, international guests, co workers, and so on).

After you have created a wedding list, based on it, you can create Guest Books that can give the people who attend your special day a chance to offer you and your spouse warm wishes.
Invite who you want
Weddings can be a tense time, but that doesn't mean you should invite those you don't want to. You may have some parameters in place, for example, the only parents allowed are the parents of the bride and groom (no best man or maid of honour parents), you may want an adults only wedding with immediate family, or you want to invite children but only those of immediate family members.
It is your list and you make the decisions, just don't feel bullied by friends or family who want you to invite others that you don't want in your wedding party. There is no right or wrong answer here, only how you feel. Not everyone can get a wedding invitation, these things happen so don't feel guilty when you send invitations off.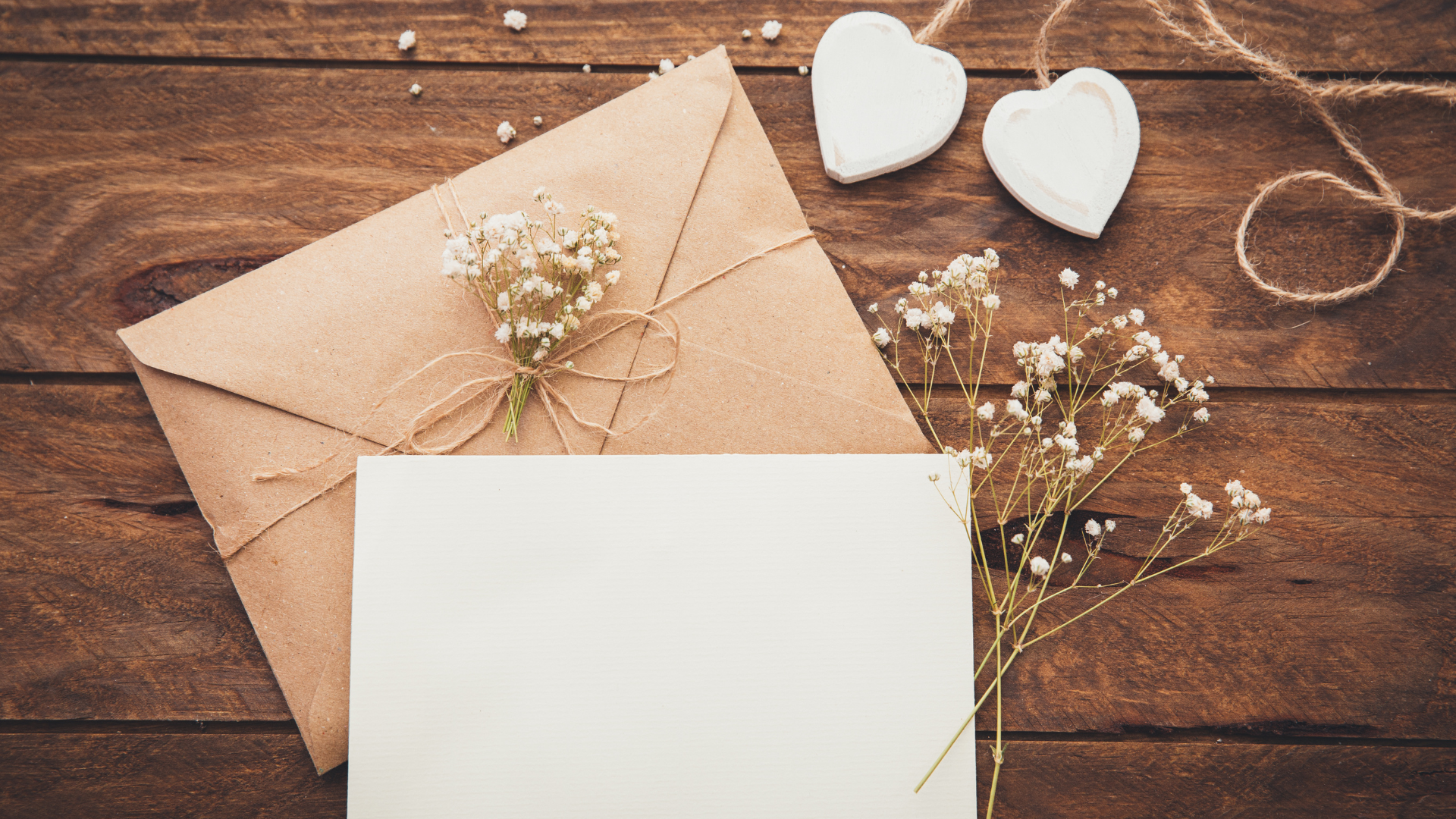 Budget
How much do you have to spend? If you have a good amount then a large wedding guest list is probably okay if you have the funds. In 2021, the average wedding cost was £17,300 according to hitched.co.uk, but that will always fluctuate with different trends and cost of living changes.
The wedding expenditures could also heavily be influenced by the place, the venue, the catering, and many other factors. The amount charged by say, seattle wedding photographers may be different from that of photographers from Olympia. Likewise, other costs incurred may depend more on the place of the wedding. Therefore, you could keep in mind such factors as it could make big changes in your wedding budget.
However, your special day is special no matter how much you spend. The general rule for your day is to have fun and marry the person you love, so if you do not have a lot of money for it then condense it down. Your friends and family should understand that it is your wedding, not theirs and you have tough decisions to make. If someone doesn't get an invitation, then they don't get one.
Decision time
Once you have factored in your budget, you will be able to finally put your ultimate guest list together. The number of guests you pick will need to be decided between you and your other half, and then you can pick when to send the wedding invitations so you give your guests enough time to RSVP.
What to put on your wedding invitations
Whoever you invite to your wedding will need to know that you have to have a decision by a certain time, so don't forget to put that on your wedding invitations. There are a few other things to put on them as well, so don't forget to put down –
Whose wedding it is
The invite to the wedding (cordially invited/we'd love it if you would attend)
Your names
The date, time, and location (save the date)
Reception information
Dress code (if there is a specific one you want the guests to stick to)
The guests RSVP card for them to send back
If they are allowed a plus one
All of this information can help make sure that there is little room for misinterpretation from your guests, so you have less stress during your wedding day. They may have a few questions about the day, but hopefully, they won't be too complicated.
Getting married
After a bit more planning (tying up loose ends), and making sure you know exactly who is coming to the wedding, fingers crossed that everyone on your guest list RSVP's in enough time, you are ready to get married.
It will be a beautiful day and no matter who you did or did not invite, whoever is actually there is going to celebrate with you and be happy to witness a new chapter in your life.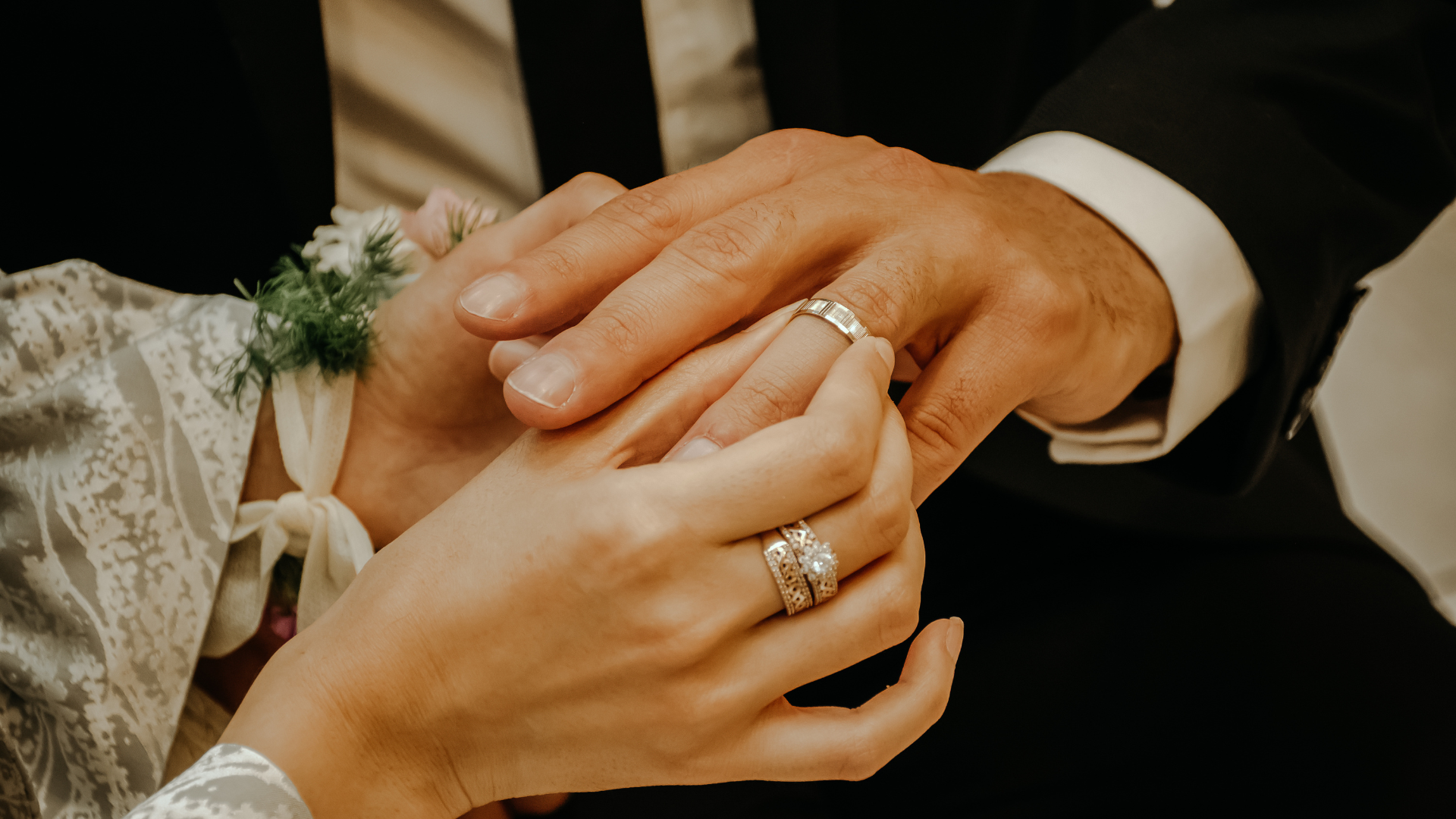 Conclusion
Hopefully, this article has answered the question "how many people should I invite to my wedding?" and offered up a few more answers to other things that are on your mind before the big day.